Gift Certificate 30 minutes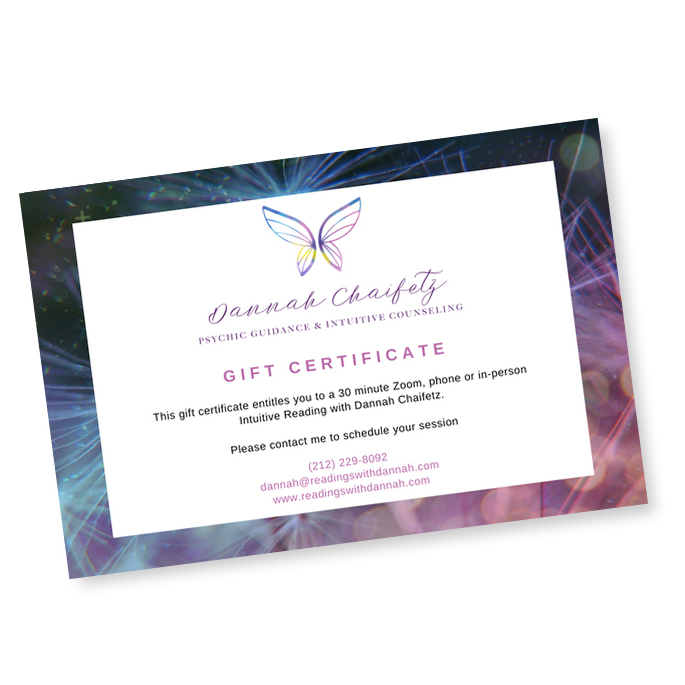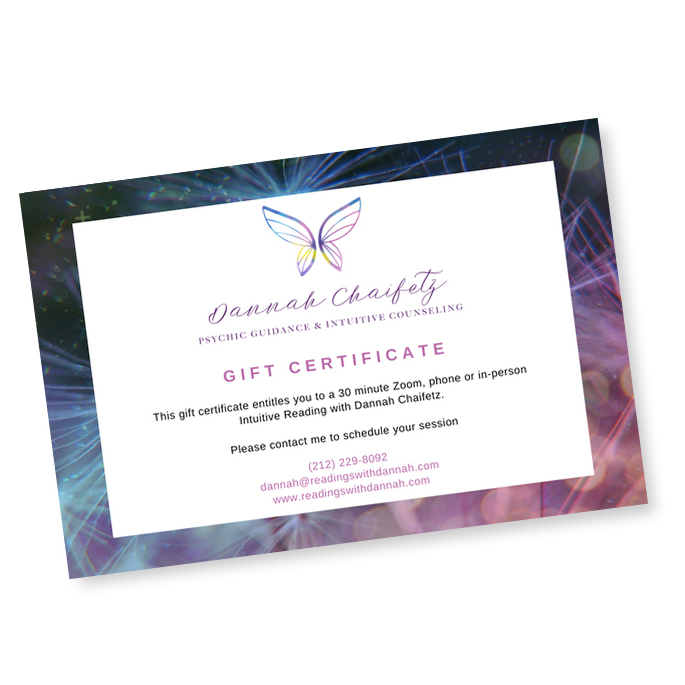 Gift Certificate 30 minutes
My readings make a powerful, meaningful and unique gift.
Birthdays are a particularly opportune time to receive a reading with me. It helps the recipient start the year with clarity, purpose and positive actions.
You or the person you're gifting this Gift Certificate will be requested to contact me in order to book a phone or in-person session.
Disclaimer: By confirming and accepting your appointment with Dannah you understand and accept the following: "Dannah does not guarantee the accuracy of her insights and is in no way responsible for the result of the client reading/session. Dannah cannot guarantee that any particular spirit who has passed on will come thru during the reading. The client is 100% responsible for any action taken based on their interpretation of the insights presented in a session. A reading with Dannah is in no way meant to replace sound medical or legal advice and does not provide prophecy, or guaranteed accuracy on future predictions. The reading, in addition to helping the client connect with those who have passed on is meant as a guideline only and may help the client better reflect upon themselves, where they have been, where they are now and where they potentially may be going. By accepting this confirmation you release Dannah from any and all legal responsibility from your session. Due to New York State law, the following statement is provided: A Psychic Mediumship reading/consultation with Dannah is meant solely for the purpose of entertainment or amusement, and not intended to give advice or for the purposes of fortune telling."