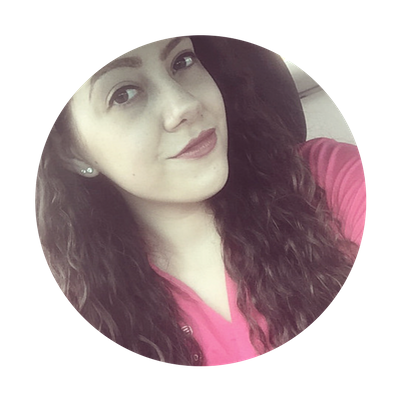 "It's hard to accurately put into words what my reading with Dannah did for me mentally, spiritually and emotionally. It was such a powerful thing to experience. Dannah's gift and ability to read people's energy is amazing. My session with Dannah was such an incredible and beneficial experience. It was so eye opening and therapeutic for a long list of reasons. I would highly recommend Dannah to anyone and everyone."
- Mercedes C., Woodstock, NY
"I've found Dannah through several carefully researched queries and since working with her for a year now, I owe much of my growth, clarity and wisdom from our sessions together. From a place of love and light, she's been honest, open and kind about her guidance. Since our first session, she knew exactly from my health to the relationships in my life that needed attention. She always takes her time with you, you never feel rushed or unsure of her guidance. She's supportive and makes certain that she's clarified everything you need to know to move forward in your process of healing, self-awareness and growth. Thank you Dannah for sharing your gifts, and opening yourself to help others on their path!"
- Chloe Lynn Mykytyn, Law Student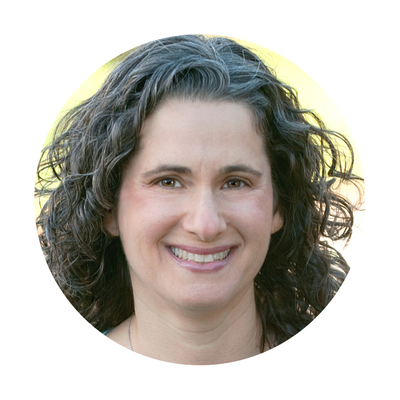 "I was lucky enough to have Dannah tell me all about myself and how I relate to the world around me. She was eerily insightful. She presented her knowledge of my family dynamics in a way that just inspired trust. I decided to go with the flow that she initiated for me during our meeting and have reaped the benefits of richer, deeper connections with the people in my life. What could be more important? The amazing thing was watching her do this in a group with four people who were each taken by her incredible abilities! We all had the same feeling, with very different input from Dannah about each of our unique situations. It was an incredible and unforgettable experience that is subtly life changing. The different perspective continues to unfold long after the session with Dannah is over. I recommend her for everyone!"
- Nancy Weiser CHC, MBA., Westchester, NY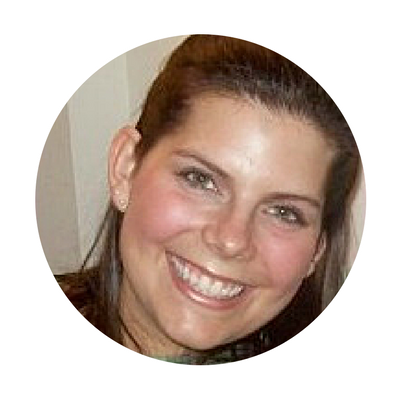 "I was a little skeptical about what to expect from my call with Dannah. How was she going to get so much about me from just two photos? But, she did get me. And not just me. Dannah knew things about my fiancé, my parents, and my childhood. My call with her was enlightening in that it brought old feelings to the surface, that I didn't realize were holding me back, and she gave me the tools to conquer them. And she also helped to confirm some ideas for change I had been pondering, so that I could go off in the right direction, feeling solid. When I started the call, I was stressed, putting too much pressure on myself, and feeling beaten up by my own inner critic. After just 30 minutes, I feel so relieved, optimistic, and just an overall release. I will definitely recommend her to everyone I know."
- Jessica Castle, Richmond, Virginia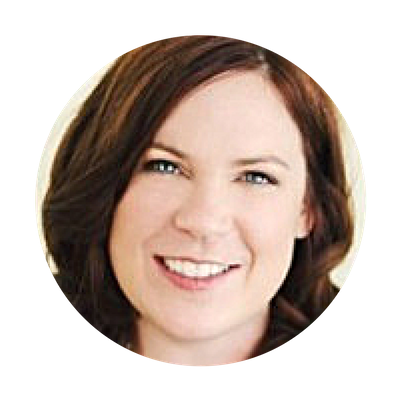 "I had an intuitive reading with Dannah and within the first 30 seconds she had nailed my life on the head. It was surprising to have her know that about my life because it's not something I have ever talked about publicly and she wouldn't know. Her intuition is strong and clear and I found a lot of clarity and peace in our session. I walked away knowing what the next step for me was in my business and my love life. I highly recommend Dannah."
- Jodi McMurray, Ottawa, CA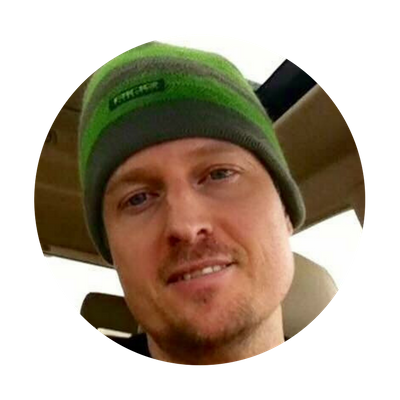 "Dannah is beautifully kind and sensitive, and a gifted healer. She was integral when I was going through an intense traumatic and emotional crisis… It was impressive that she was able to tune into a very personal and complicated process that I was in, without knowing me beforehand, and offered me advice on how to get through it… Today, my life is the best it's ever been, and Dannah is a HUGE part of that."
- Jason Maloney, LMT, Woodstock, NY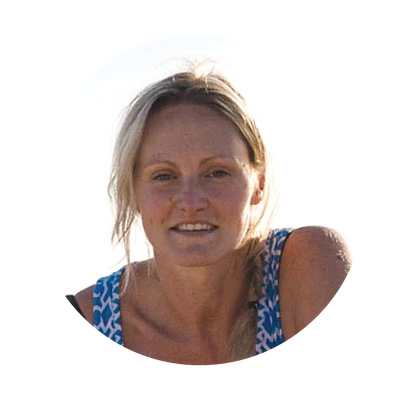 "My reading with Dannah was exactly what I needed to help me feel more positive about my life, and my purpose. She was spookily accurate and confirmed (almost to the word) many of the things I had been told by another psychic. I was nervous that I might 'get' something negative but in fact the whole session was positive, constructive and I left the call with a clear vision of the next best steps for me in life. She has a lovely manner that instantly put me at ease. It was just wonderful to talk with Dannah and I have no hesitation in recommending her services to all. I am so glad I contacted her- she bent over backwards to accommodate the time zone difference (I'm in the UK). She is a truly gifted psychic with spot on intuition. Worth every penny, and more!"
– Sam Jones, 34, Teacher, Devon, UK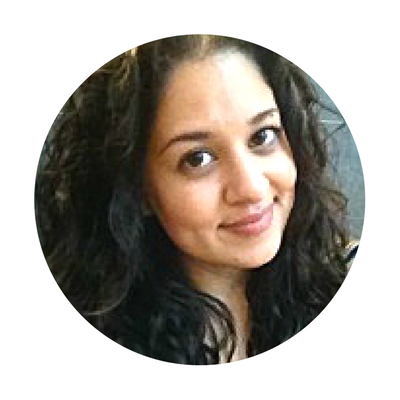 "Dannah's gift and ability to read people's energy is impeccable. I gave her a photo of me and my business partner as well as one of me and my boyfriend, and she was able to explain their personalities and their relationships to me in such great detail. The specifics and dynamics she shared with me revealed a perspective for me that I had not quite observed... I was able to better understand my relationships and deepen them... I would highly recommend her to anybody and everybody in search for clarity, self awareness and a new perspective. She really will blow your mind."
- Flor Tejada, Filmmaker & Co-founder of NextRound Productions, NYC, New York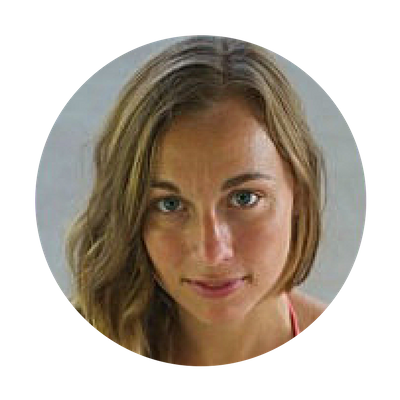 "I've had 3 sessions this year with Dannah and each time she amazes me both with her intuitive ability and her authentic charm. I love that Dannah is down to earth, easy to talk to and 100% herself during the calls. When I'm going through some sort of transition her guidance always puts me at ease. I think the thing that strikes me the most about our calls is she that she always uses the exact language I would use to explain certain people and situations in my life having never heard me say it. I highly recommend Dannah and her services to anyone looking for greater clarity."
- Nicky C Jones, Holistic Grief Coach, Victoria BC, Canada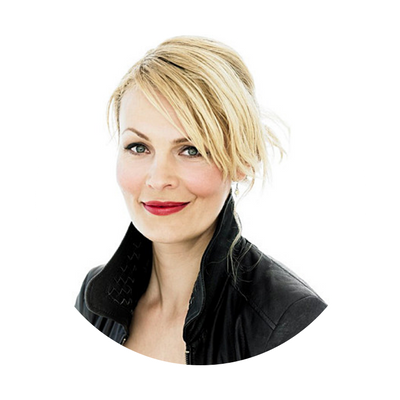 "I signed up for Dannah's session and was excited to hear what she had to say about me from just seeing 3 photos of me. I was completely blown away and amazed how precisely Dannah described my strengths, talents etc. Dannah's readings are uplifting, empowering, confirming my intentions and dreams of my life and that I am on the right track. Dannah's readings are like getting a scan at the doctors: she precisely described my struggles and how and why I sabotage myself and stop myself from being who I truly am. I warmly suggest for everybody to sign up for Dannah's session, it is one of the greatest gifts you can give to yourself."
- Gita Gavare, Diva Mentor & Artist, Copenhagen, Denmark, www.gitagavare.dk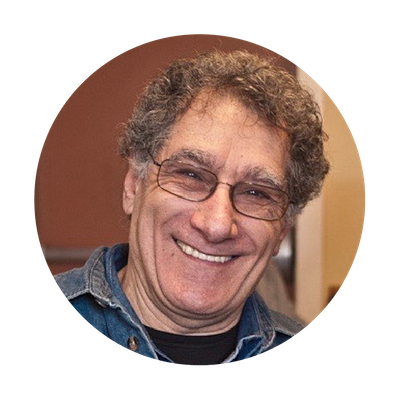 "I have had many readings with many psychics and Dannah's work is as good as anyone I have ever encountered. She gets very accurate readings of people and situations which I ask her about. My initial assessment of this was based on her telling me about situations which I already knew about, but which she did not. In this way, I saw that her information was accurate and asked her for her reads and advice about future situations. I have been very happy with the work she has done for me, I highly recommend Dannah. I recommended her to some friends who were also VERY pleased with her readings."
- Elliot Landy, Photographer, Woodstock, NY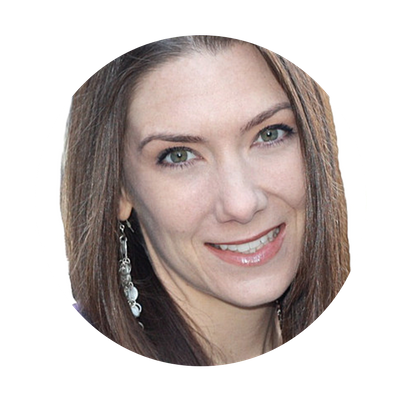 "Dannah was also able to connect with my grandfather who has passed, whom I was very close with. What she shared brought me to tears immediately and I knew he was there giving her the message to share with me. My session with Dannah was awesome, reassuring, and eyeopening. I'm highly recommending her to my friends and clients."
- Sheila Viers, CA. Live Well 360 (livewell360.com) and ROCK Your Dream Body (sheilaviers.com)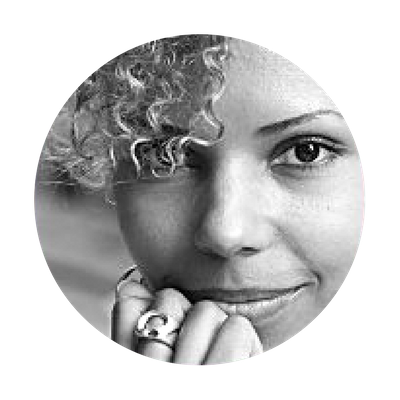 "Dannah is amazing! Her intuitive gift is really impressive, and she's also very open, compassionate, and understanding. I got tremendous value from our session. What's really important to me is the way she pointed out certain areas and issues so that I could stop trying to hide and avoid them. I knew everything myself, but what and how Dannah said to me gave me a huge boost of energy to just get up and deal with those issues. I'm very impressed by Dannah's intuitive gift and delighted I found her! I hope to work with her again, and I highly recommend her to anyone who wants a better understanding of their soul."
- Madeleine Lamou, Artist, Designer, Yoga Teacher, France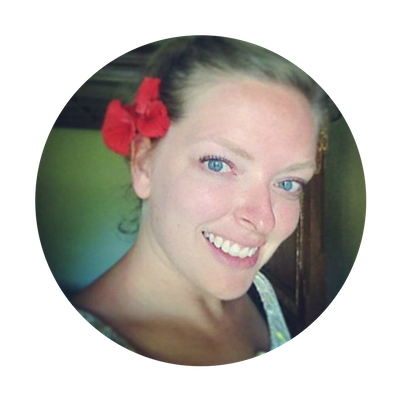 "Dannah's intuitive photo reading was so impressive! I've participated in in-person intuitive sessions in the past, but never via the telephone using only photos of yourself to pick up on your energy and qualities! It was really enlightening. I was able to ask questions where I wanted to within the conversation and she was honest and compassionate with her feedback…and not to mention right on the money! She was able to pick up on so much with not only me, but others in the photos. I'm looking forward to recommending her to my friends who would like some energetic, intuitive insight into where they are on their life paths. I'm so grateful for the opportunity to connect with Dannah."
- Krystal Brandt, Sr. Entrepreneur, Cleveland, Ohio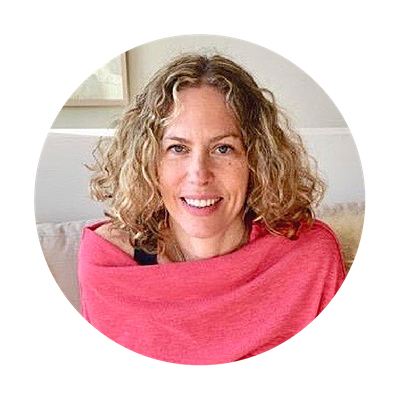 "When I felt ready for a new relationship, I decided to try online dating. I found the process very time consuming and overwhelming. I booked a session with Dannah and she looked over the photos of my matches and gave me quick feedback on each one. I started dating the only man she had a very strong "Yes" to. So far we have been very compatible and what she said about him and about us is proving to be true!"
- Aileen Gural, Jewlery Designer, Woodstock, NY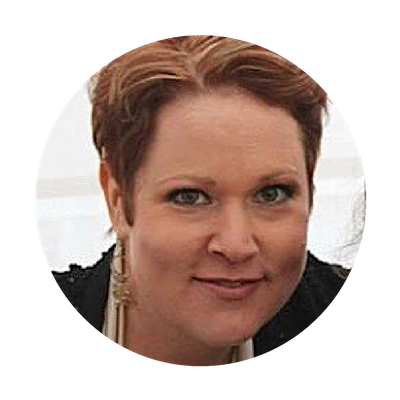 "My inner child healing session with Dannah has been an unparalleled therapeutic experience. Her gentle guided meditation led me to the little girl I was once was and revealed that she is still very much a part of me. We communicated easily and I learned that she yearns for my attention, understanding, care and support. I left my session with Dannah with a deeper connection to myself and with a self love that I have been depriving myself of for too long. Dannah is profoundly compassionate and gifted. I feel everyone deserves this deep level of healing."
- Mara Leblanc, Stone Ridge, NY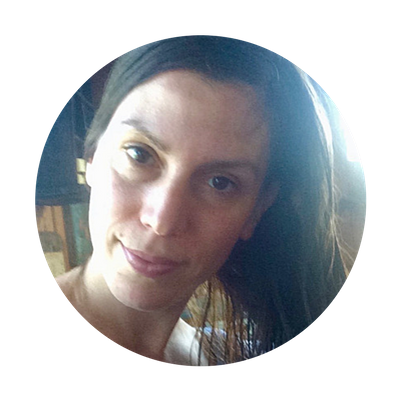 "Dannah makes what can be an intimidating exploration of self into a comfortable and inspiring journey. My inner child healing session with Dannah was a powerful release of layers of emotional heaviness that shifted my consciousness. Her gift is true and I felt complete trust in her process, which led me to some deep and helpful places within my soul. Her insight and sensitive awareness is welcoming and I'm so thankful she is sharing her talent with all."
- Nicole Bernhardt, Woodstock, NY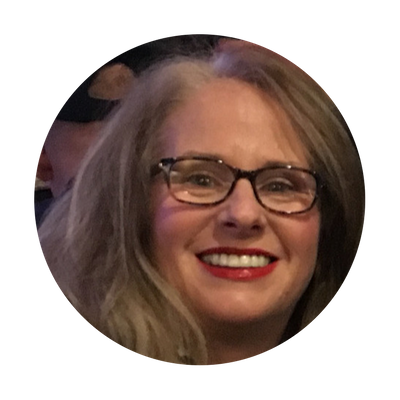 "Dannah has the ability to put me at ease...and at the same time she was like a trusted counselor, and this at our first reading. She was accurate and validated so much from her very first words. She was, in fact, astonishing. I sensed her work is more a gift and a pleasure for her. I am truly more at peace since meeting with Dannah."
- Mandy K, Saugerties, New York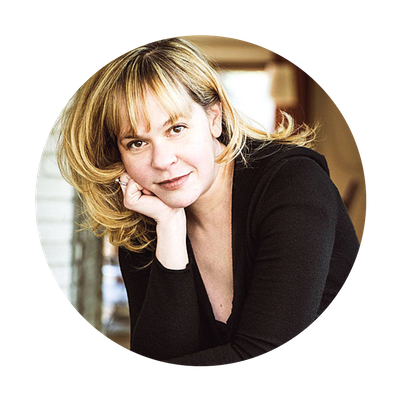 "Dannah was spot on, her accuracy was haunting. I was comforted hearing messages from my loved ones, stunned at the memories that came through, and hopeful about what options may lie ahead in the future. I felt safe and inspired. Dannah is the real deal!"
- Tracy Christian, Documentary Filmmaker, Woodstock, NY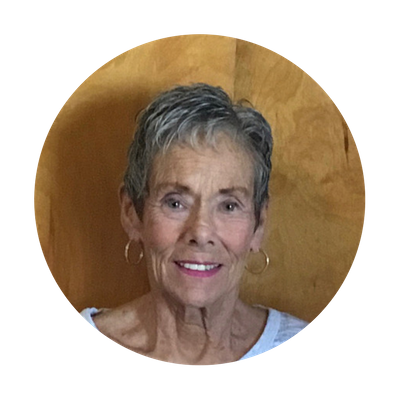 "When I went to meet with Dannah I was looking for clarity about things from my childhood. She helped me to understand many things that I could not piece together. Her ability to explain why things happen lifted a lot of built- up stress and misunderstanding. I felt like a rejuvenated new women when I left her. I had a glow to my face again. Thank you, Dannah for your compassion and expertise."
- Florence C, Saugerties, New York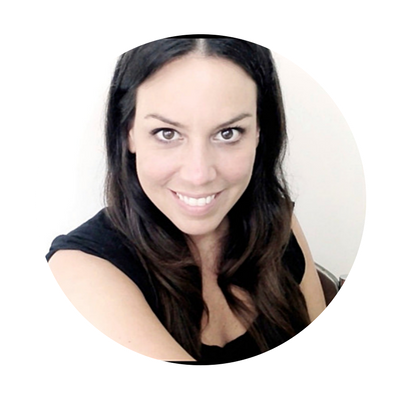 "I'm still in shock from my reading with Dannah. Her accuracy blew my mind! She touched on things that no one could have known. I laughed, I cried and more importantly she helped me work through some things I didn't even know were holding me back. I can't recommend her enough!"
- Susan Ferraro, Manifestation & Mindset Coach, Philadelphia, PA, www.susanf.com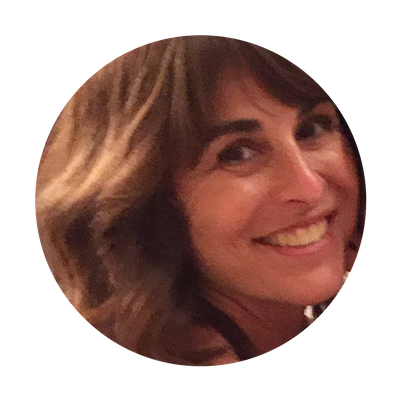 "I had a small gathering at my house for me and 6 friends. Dannah did a reading for each one of us. She was amazing. We could not get over how spot on she was. Some of my friends were struggling with relationships…her insight and guidance enabled them to come to terms with their varying situations. I was floored by her psychic ability to look at a photograph of a person and accurately describe what was going on with them and their relationship to me. It was uncanny. I would recommend her to anyone who is looking for guidance and direction or a just a new way of looking at life…from someone who is very kind and thoughtful in her delivery and personality."
- Denise Brooke, Boca Raton, Florida