"What you seek is seeking you."
I am a native New Yorker and have lived in New York City most of my adult life. In 2009, I moved to Woodstock, NY in the Catskill Mountains. In addition to my practice here, and on the phone, I have also been working on staff at some of the most magical and deservedly prestigious spiritual centers in the United States.
The Omega Institute, Rhinebeck, NY. I have been giving my Intuitive Soul Guidance readings here since 2013.
Menla Mountain Retreat Center, Phoenicia, NY. Owned by Tibet House, USA, the Dalai Lama's organization. I have been offering my Intuitive Soul Guidance, and Past Life Regression Readings since 2014.
Woodstock Healing Arts, Woodstock, NY. As the Staff Intuitive at the Catskills' newest healing center since 2017, I have been sharing my Psychic Guidance and Intuitive Counseling, and offering Past Life Regressions and Guided Inner-Child Healings. This is also where I have an office for my clients who wish to have their sessions in-person.
Additionally, I have given my "Meet and Draw Your Spirit Guides" workshops at Lily Dale, Menla Mountain Retreat Center and The Omega Institute.
Trainings & Certifications
I have a BA in Psychology from the University of Pennsylvania. I have extensive training including Advanced Mediumship with Lisa Williams, Tony Stockwell, Sharon Klingler, Janet Nahovec, and one-on-one training with Erin Pavlina as a Professional Intuitive. I also trained and am certified with Brian Weiss in Past Life Regression Techniques.
Additionally, I trained as a Nutritional Health Counselor and am a 2009 graduate of the Institute for Integrative Nutrition. I consult and work individually with people on food-related issues, and when appropriate and desired, I can bring this expertise into your intuitive session with me. Issues such as food allergies, nutritional deficiencies and emotional eating issues may come up during a session and if they do, I am effective in dealing with them, making suggestions and offering guidance. I believe sharing messages from the higher realms is a sacred responsibility and I feel honored and blessed to be doing this work.
"Dannah has strong intuitive abilities that allow her to tune in and get accurate information for her clients. She offers guidance that is practical, straight to the point, and extremely useful."
- Erin Pavlina, Intuitive Counselor and Trainer, www.erinpavlina.com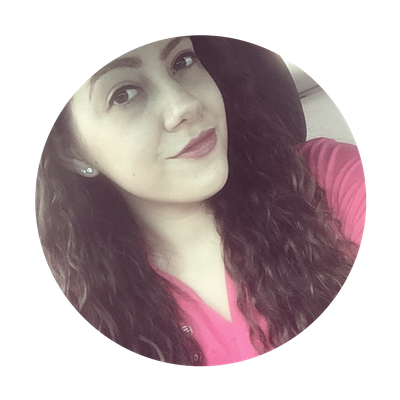 "It's hard to accurately put into words what my reading with Dannah did for me mentally, spiritually and emotionally. It was such a powerful thing to experience. Dannah's gift and ability to read people's energy is amazing. My session with Dannah was such an incredible and beneficial experience. It was so eye opening and therapeutic for a long list of reasons. I would highly recommend Dannah to anyone and everyone."
- Mercedes C., Woodstock, NY

My story

I have had psychic intuitive abilities for as long as I can remember only I didn't know that's what I had. I don't recall exactly when I realized I was "psychic", but I knew I had some sort of enhanced psychological ability to see into people's lives and emotional states and help them.
I really just thought I had some strange ability that made me some kind of a psychological genius! And so, I intended to be a psychologist and graduated from University of Pennsylvania with a degree in Psychology.
I was always passionate about acting and performed in plays all my life. So I decided to put graduate school in psychology on hold, and pursue an acting career instead. I worked professionally as an actress for many years in NYC. After having my daughter, and getting divorced, I wanted a more stable career. In 2009 I went to school and became certified as a Nutritional Counselor. I enjoyed it, but found that during sessions with my clients, we were focusing more on their lives and relationships. I was offering - and they were seeking out - my intuitive guidance and counseling. People kept telling me I should work as a psychic and do intuitive counseling. I just shrugged it off.
I moved upstate to Woodstock in 2009. I sometimes went to a meditation group and afterwards, I would spontaneously share psychic messages with the participants. One day, a man from the group called to tell me that he was at a dinner party and he referred me to his friend for a psychic reading. I told him I didn't work professionally as a psychic and never charged anyone before! "Well", he said, "There's no time like the present to start!" I decided if I was meant to do this work, the reading would go well and if not, I would fall flat on my face, a bit embarrassed and move on, knowing this work was not for me. The woman's reading lasted 90 minutes, went phenomenally well and she immediately referred me to handful of her friends! And that was how it all started!